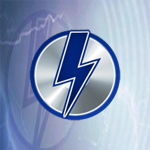 DAEMON Tools Lite is a virtual DVD-ROM emulator based on a SCSI miniport driver. It emulates maximum 4 DVD-ROM drives and works with CD/DVD images created by many burning programs. It is great on notebooks without a physical CD-/DVD-ROM drive or to save akku power and speed up CD/DVD access. In opposite to other CD-/DVD-ROM emulators DAEMON Tools Lite doesn't use a proprietary container format. The advantage is that you can can burn the images you're using with DAEMON Tools Lite right away or just test an image before burning it to see if it was created correctly. DAEMON Tools Lite works with most image formats. Moreover it has a special feature to make physical (burned) backups of your CD / DVD images when it is possible. It supports MDS format (MDF/MDS-Files) and RMPS-Media! It's also great if you want save Power on your Notebook.
DAEMON Tools Lite supports the following image types:
b5t (BlindWrite images)
b6t (BlindWrite images)
bwt (BlindRead images)
ccd (CloneCD images)
cdi (DiscJuggler images)
cue (Cue sheets)
iso (Standard ISO images)
mds (Media Descriptor Files)
nrg (Nero images)
pdi (Instant CD/DVD images)
isz (Compressed ISO images)
For non-commercial use, DAEMON Tools Lite does not need to be registered and may be used free of charge.