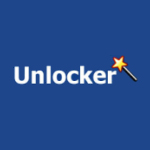 Unlocker helps you access files locked by the Windows OS. Unlocker Assistant stays in your system tray bar and automatically launches Unlocker if you are trying to delete/rename/move a file that is locked.
Locked files can come in in various ways:
Cannot delete file: Access is denied
There has been a sharing violation.
The source or destination file may be in use.
The file is in use by another program or user.
Make sure the disk is not full or write-protected and that the file is not currently in use.