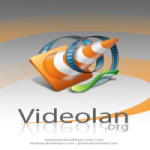 VideoLAN is a complete software solution for video streaming and playback, developed by students of the Ecole Centrale Paris and developers from all over the world, under the GNU General Public License (GPL). VideoLAN is designed to stream MPEG videos on high bandwidth networks.
Originally called VideoLAN Client, VLC media player is the main software of the VideoLAN solution.
VLC works on many platforms: Linux, Windows, Mac OS X, BeOS, *BSD, Solaris, Familiar Linux, Yopy/Linupy and QNX.
It can play:
MPEG-1, MPEG-2 and MPEG-4 / DivX files from a hard disk, a CD-ROM drive, …
DVDs, VCDs, and Audio CDs
from satellite card (DVB-S),
Several types of network stream : UDP Unicast, UDP Multicast (MPEG-TS), HTTP, RTP/RTSP, MMS, etc .
From acquisition or encoding cards (on GNU/Linux and Windows only)
VLC can also be used as a streaming server.